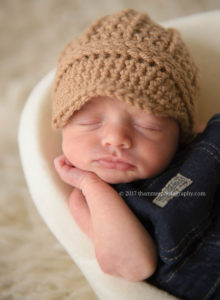 There's nothing better than tiny newborn feet or those picture-perfect button noses. Some of my favorite people to photograph are newborns. Capturing those first few days or weeks of life so you can remember them forever is such a privilege! That said, a newborn session is often completely different than others you've experienced before, so I want you to be prepared. Here are my top tips for getting the most out of your session:
When?
Babies do best if they're under two weeks old. They tend to be more sleepy (being born is hard work, folks!), and they put up with my poking and prodding better. We'll keep in touch throughout your pregnancy and you can keep me posted about when you actually go into labor. We can schedule your session in advance, but since babies have a mind of their own and may decide to come early or stay snuggled in past their due date, I'll work with you to make sure we can get the session in within the first two weeks of their life.


Where?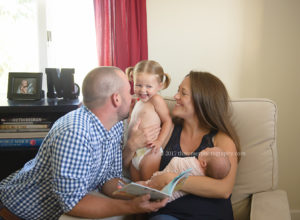 I offer newborn sessions in my studio or newborn lifestyle sessions in your home. Both work well and we can get beautiful photos in both locations, but each has its pros and cons. At my studio, for instance, I have all kinds of fun and cute props that we can use. I can get set up ahead of time and stage different backgrounds so when you get here we can move from one pose to the next pretty quickly.

On the flip side, if you choose an in-home lifestyle session, you and your family may be more comfortable. In case of a diaper blowout or major spit up debacle all over your cute dress, you also have plenty more outfit options available.
What else?
Feed that baby!
Before your session (and even throughout), you'll want to keep your baby well-fed. She'll be so much more content if her little belly isn't growling. If you nurse, I'll give you privacy in my studio to feed your baby as needed. If you bottle feed, be sure to bring plenty of formula along with you.

A sleepy baby is best.
When baby is sleeping, he does so much better with being posed in different ways. We will probably be able to get some shots with his eyes wide open, but for most of them, we want him to be tired. Thankfully, this isn't a problem for most newborns.
Keep your house warm.
If you choose the lifestyle session at your home, you'll want to turn the heat up a few notches. For many of our photos, baby won't be wearing much, and we don't want her to get cold.
Try to keep noise to a minimum.

At my studio, I take care of this, but at your home, you have control of the noise levels. Keep TVs and music off or on a low volume and we'll all try to speak quietly to keep baby asleep as much as possible.

What should you wear?
You and any other family members involved in the session should be in comfortable, well-fitting clothes. Considering you probably just gave birth, don't try to fit into anything that fit pre-pregnancy. Instead, wear an outfit that fit during your second trimester. Certain colors also will help you feel like your old self, so get in touch with me to see what colors are slimming in photos.

Patience!
And last but not least, this session can take a few hours depending on how baby cooperates. That's ok! I'm used to this. If baby gets cranky, don't stress out – that will only add to her stress. Instead, just stay calm and follow your mommy instincts.
Ready to book your newborn session? Let's talk!